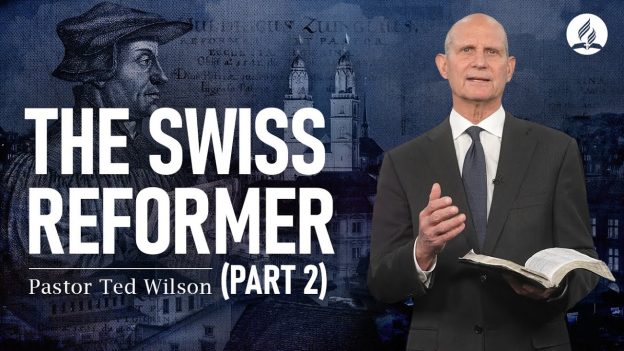 The Great Controversy Chapter 9 Part 2: The Swiss Reformer – Pastor Ted Wilson
– This week Pastor Ted continues the discussion of chapter nine of The Great Controversy, entitled "The Swiss Reformer" in which Ulrich Zwingli begins an influential ministry at the cathedral in Zurich. There he preached zealously against the selling of indulges, overcomes the "Great Death" plague to continue preaching, and continues to spread the Gospel in Switzerland. –
Oecolampadius and Haller were chosen to represent the Reformer at a hearing in Baden organized by the Church of Rome. For 18 days the Reformers defended their stance against Dr. Eck, representing Rome, using letters secretly carried to Zwingli by messengers. 
Not long after this council, the important cities of Bern and Basel declared they were on the side of the Reformation, a victory for God's message in Europe.
To learn more about this important moment in Reformation history and how it relates to our present experience, read The Great Controversy by Ellen White at https://greatcontroversyproject.org/.