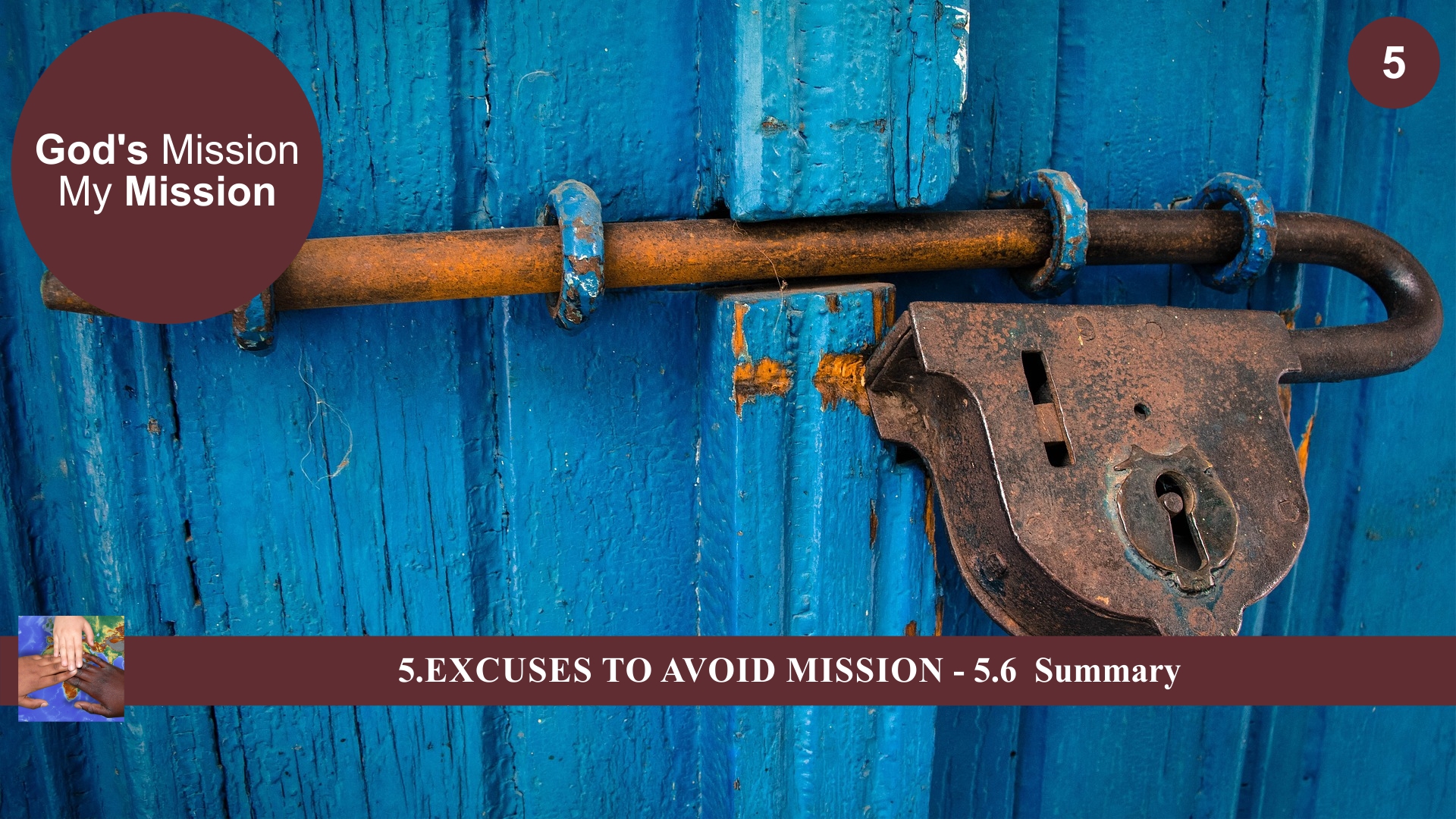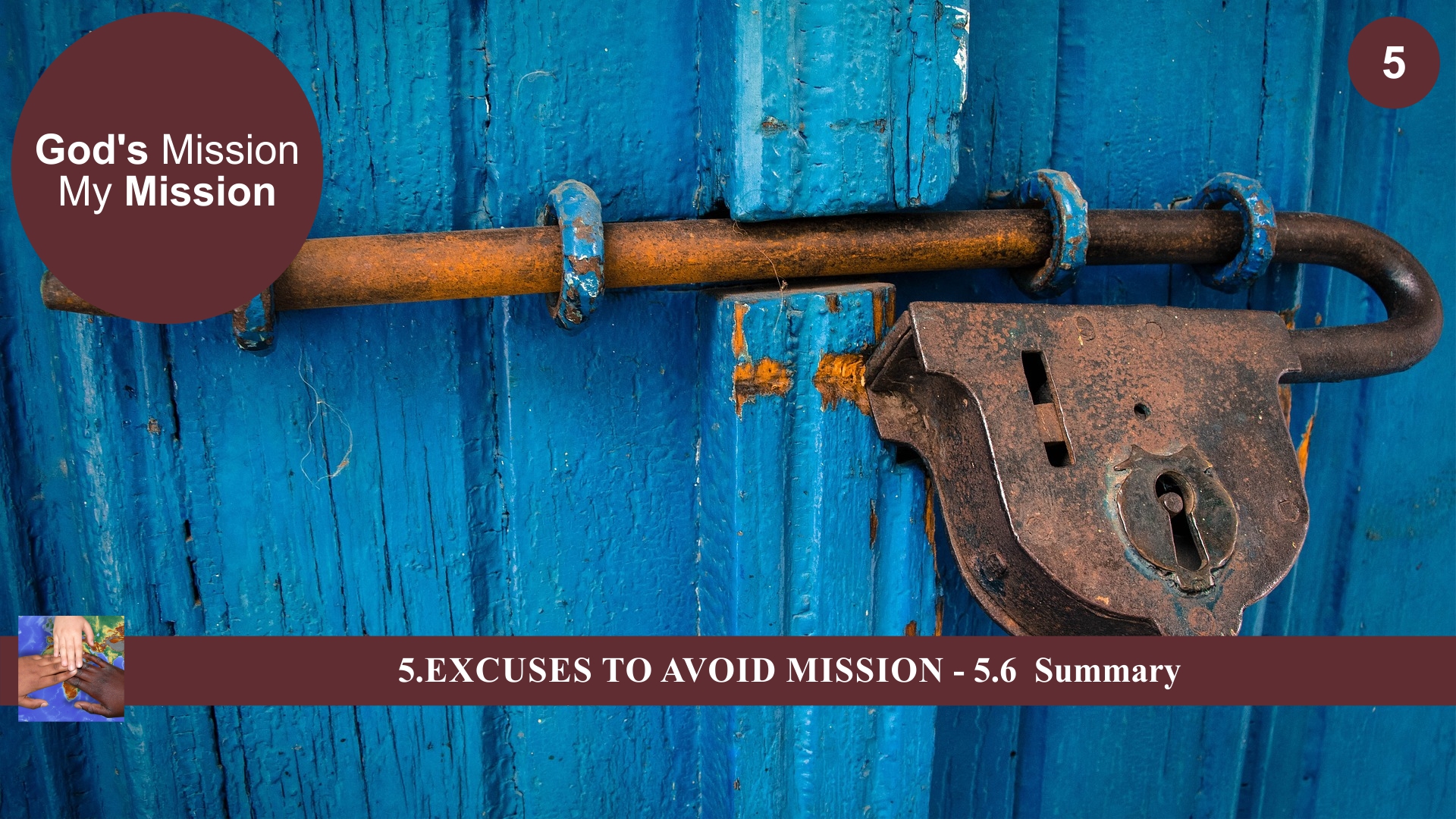 In this lesson, the story of Jonah and his attempt to escape God's mission are examined. Jonah feared Nineveh, the capital of the Assyrian Empire, and tried to evade God's instructions. The commentary highlights various pretexts that people sometimes use to avoid missionary work:
Our Pretext: Fear – Jonah feared Nineveh due to its historical enmity with Assyria. This reminds us that fear often prevents people from fulfilling God's calling. Nevertheless, Jonah's story shows that God is greater than our fears and can empower us with the strength and courage needed to do His will.

Our Pretext: False Perspectives – This part emphasizes Jonah's mistaken views of God and missionary work. The commentary underscores how cultural and religious influences can shape our perception of God. It encourages us to gain a deeper understanding of God's sovereignty and recognize that our role in mission is to share God's love and sow seeds of truth, while conversion rests in God's hands.

Our Pretext: Inconvenience – This section highlights the importance of overcoming inconveniences in mission work. Jonah's transformation in the belly of the fish and his eventual mission to Nineveh remind us that mission work often requires sacrifices, even though it is crucial. Mission work may be uncomfortable, but it serves an important purpose.

Our Pretext: Unpleasant Confrontations – This part delves into Jonah's deep-seated hatred and prejudices against the people of Nineveh. It emphasizes the need to confront prejudices and hatred, as well as to meet people with an open heart and God's love. Jonah's story reminds us that God's love and grace apply to all people.

Here I Am, Send Me – The lesson underscores the importance of responding to God's call, being God's mouthpiece, and bringing His love and message of hope into the world. It encourages us to pray for the lost, to intercede, and to adopt a global perspective in our missionary efforts.
In conclusion, this lesson encourages us to embrace God's mission, overcome inconveniences, transcend prejudices, and respond to God's call to share His love and message with the world. It emphasizes that we can collectively change the world through God's grace.