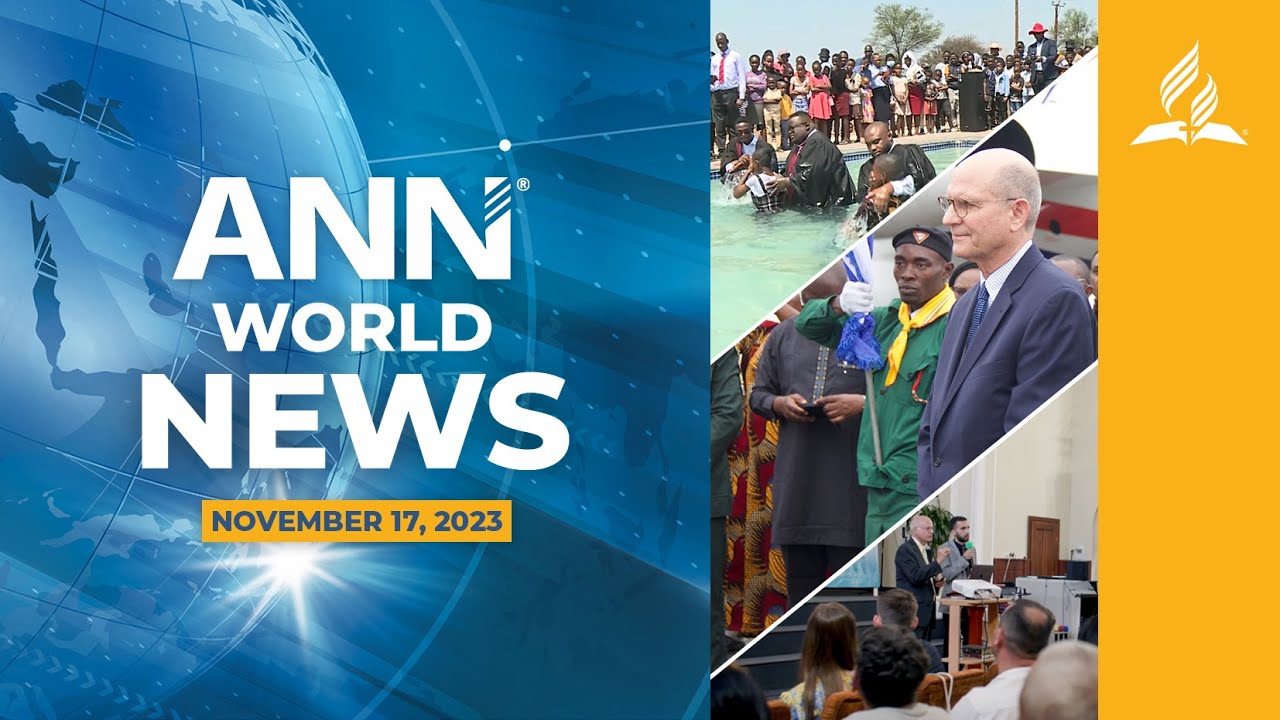 Adventist News Network – November 17, 2023  |
This week on ANN:  |
On this episode of ANN, over 200 people are baptized during Impact Botswana.  |
Adventist World Radio joins forces with the Seventh-day Adventist Church in 38 countries as part of the "Christ for Europe" campaign.  |
Ted N.C Wilson, president of the General Conference of the Seventh-day Adventists, visits authorities in Nigeria, advocating for freedom of conscience for all.  |
Stay tuned for these top stories from around the world.