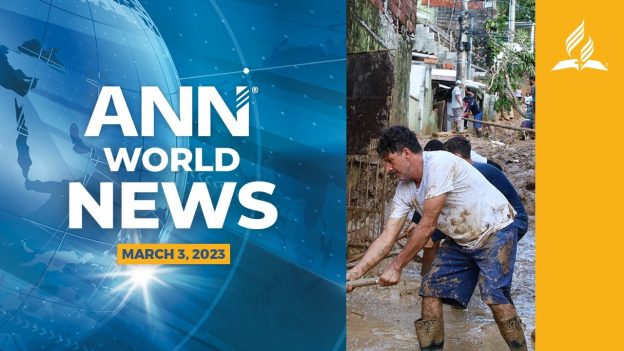 Adventist News Network – Mar. 3, 2023
This week on ANN:
ADRA assists victims of the worst rain recorded in Brazil.
ANN talks with director of Hope Channel Ukraine on the country's first anniversary of the conflict with Russia.
ADRA opens an office in Cape Verde.
The Adventist Church in Cuba honors hundreds of laypersons across the island.
Watch these stories and find other news on ANN.