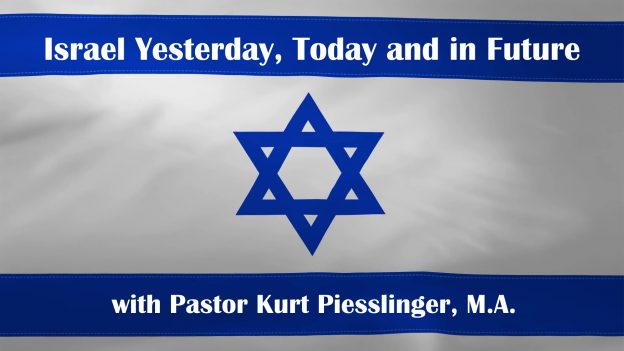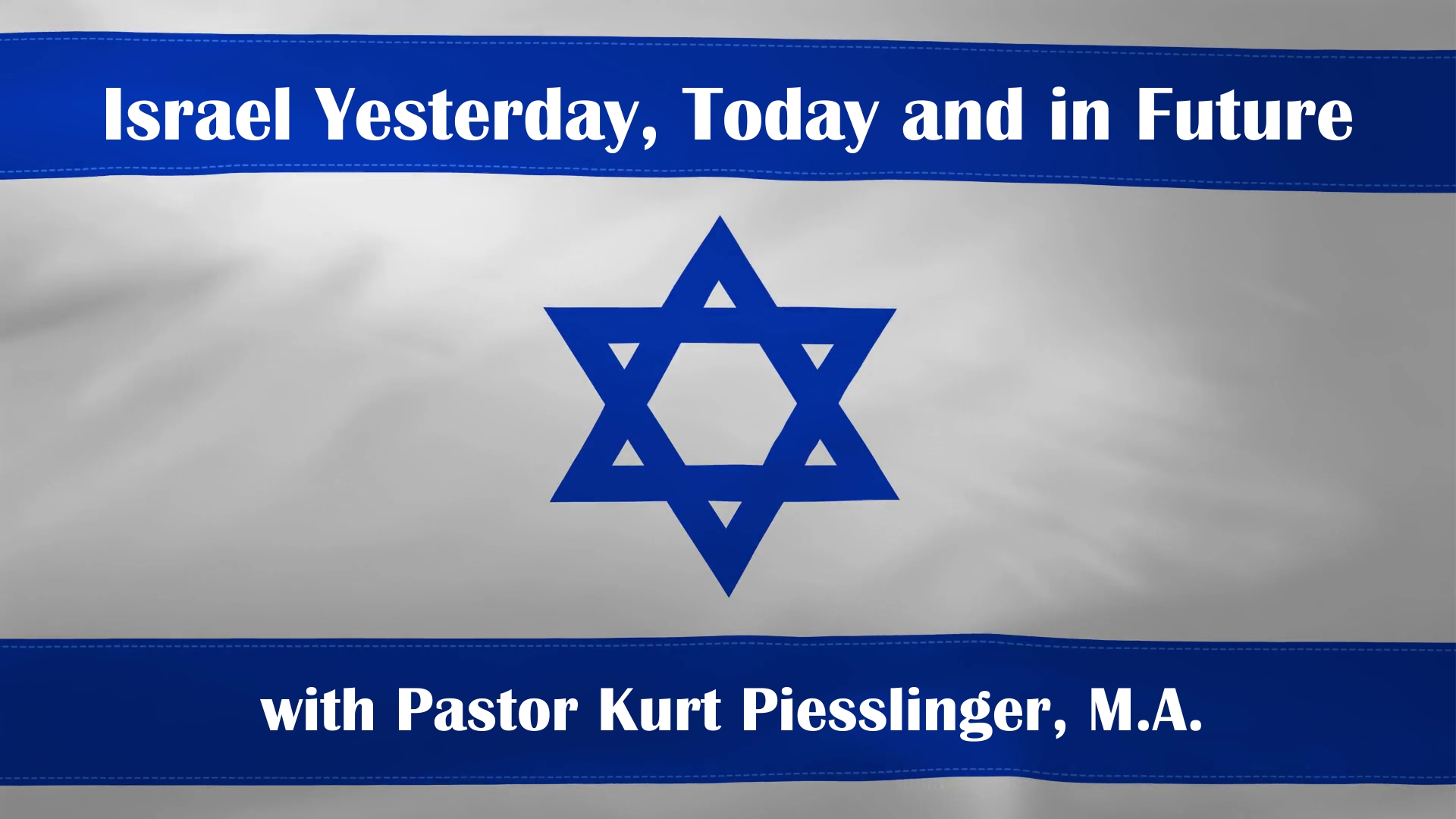 Series ISRAEL YESTERDAY, TODAY AND IN FUTURE with Pastor Kurt Piesslinger, M.A.



In the last 100 years there were more changes in Palestine than in the previous 1000 years. The return of the Jews to the Holy Land changed everything in the Middle East area.
Speaker: Pastor Kurt Piesslinger



In his childhood he lived on a farm in 1000m at the foot of a mountain of 3000m in the Alps in Austria; Teacher for History and Geography; He studied Theology in Austria and Great Britain.
Pastor of the Seventh-Day-Adventist Church in Austria; he loves studying the Bible and History.
He is looking forward to the time of Jesus return, when we will be delivered into the universe.
He is married, two daughters, who are professional musicians.

1.Palestine 1880 – 1914



Theodor Herzl proclaimed his vision, founding a state for the Jews in their former country, which they had to leave nearly 2000 years ago. Between 1880 and 1914 about 65.000 Jews followed this vision and were willing to immigrate to Palestine. Most of them came from Russia. They had to buy the land from the Arabs.

2.The Middle East 1923 – 1948



During the time of Great Britain, being the administrative organization for Palestine from 1923 – 1946, hundreds of thousands of Jews settled there, because the Britons generously promoted the immigration of Jews. The new settlers started to change the desert into fertile land by installing an irrigation project.

3.The Middle East 1949 – 1973



The foundation of the State of Israel in 1948 led to bloody wars in the area between Jews and Arabs. Each war ended with a victory of the Jews. The war of 1967 laid the foundation for the borders as we have them now in the area. The military support of the United States of America was the key-factor for the victory of the Jews.

4.The Middle East 1973 – 1990



In the war of 1967 Israel more than doubled its size. The peninsula of Sinai was given back to Egypt so that a peace agreement could be made. But the heights of Golan in Syria, the West Bank of Jordan and the plains of Gaza are still unsolved problems.

5.Israel and Palestine since 1991



Jordan and Israel made a treaty of peace in 1995 which means that Jordan gives up the West Bank of Jordan. The Golan heights were annexed by Israel from Syria in 1981. The Gaza strip is still an unsolved problem.

6.The Westbank since 1993



Israel built many new villages in the West Bank for Jewish settlers and ended up in building a wall between Israel and the West Bank, because the Israelites were in danger of terrorists. Nevertheless is this area part of the State of Israel.

7.Jerusalem



No other city has such a history as Jerusalem. It is a religious center for Christians, Jews and Muslims. What else will happen in future?