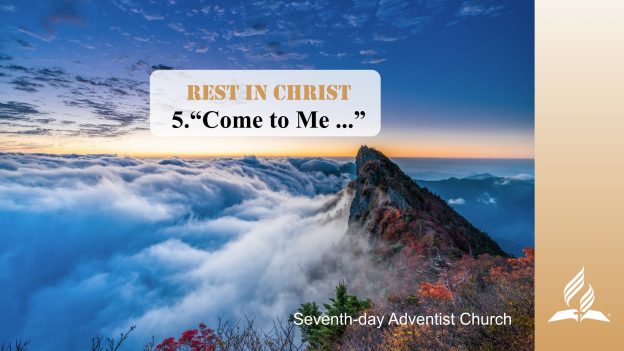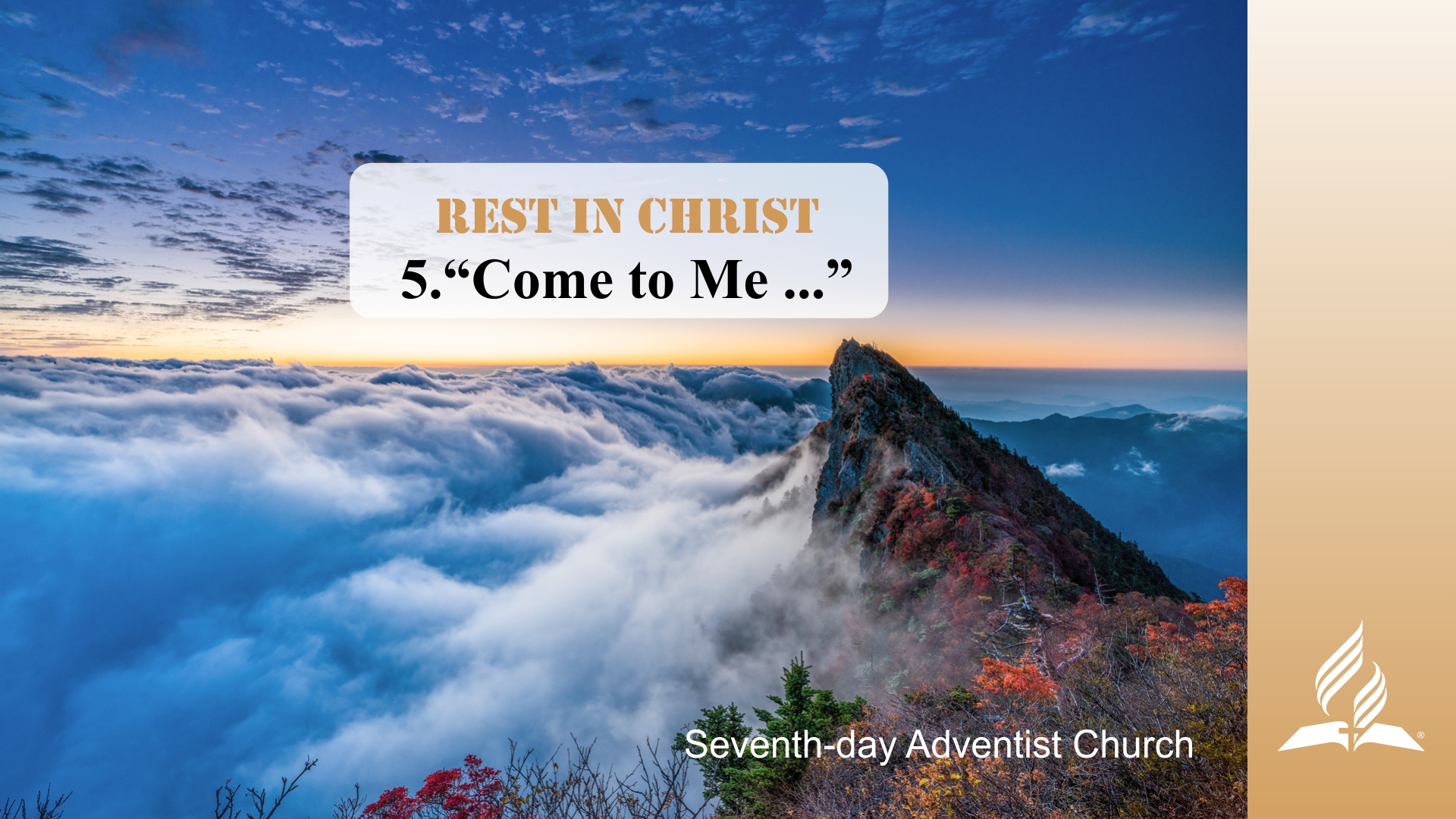 5."COME TO ME…"
Jesus invites you to rest with him
Memory Text: Matthew 11:28 – Come to Me, all you who labor and are heavy laden, and I will give you rest.

How can I get rid of my burden which I carry along all the time?

There is someone in the universe, who is able to take away your burden.

Everything depends on your confidence to your creator.

If you understand Jesus´love to you, then something new may start.

Jesus takes away your burden of sin, if you allow him to do so.

Why do you want to exert yourself with your burden when Jesus can make you free?

Jesus invites you to come to him, unload your burden and start a new life.

Jesus invites you to rest with him.