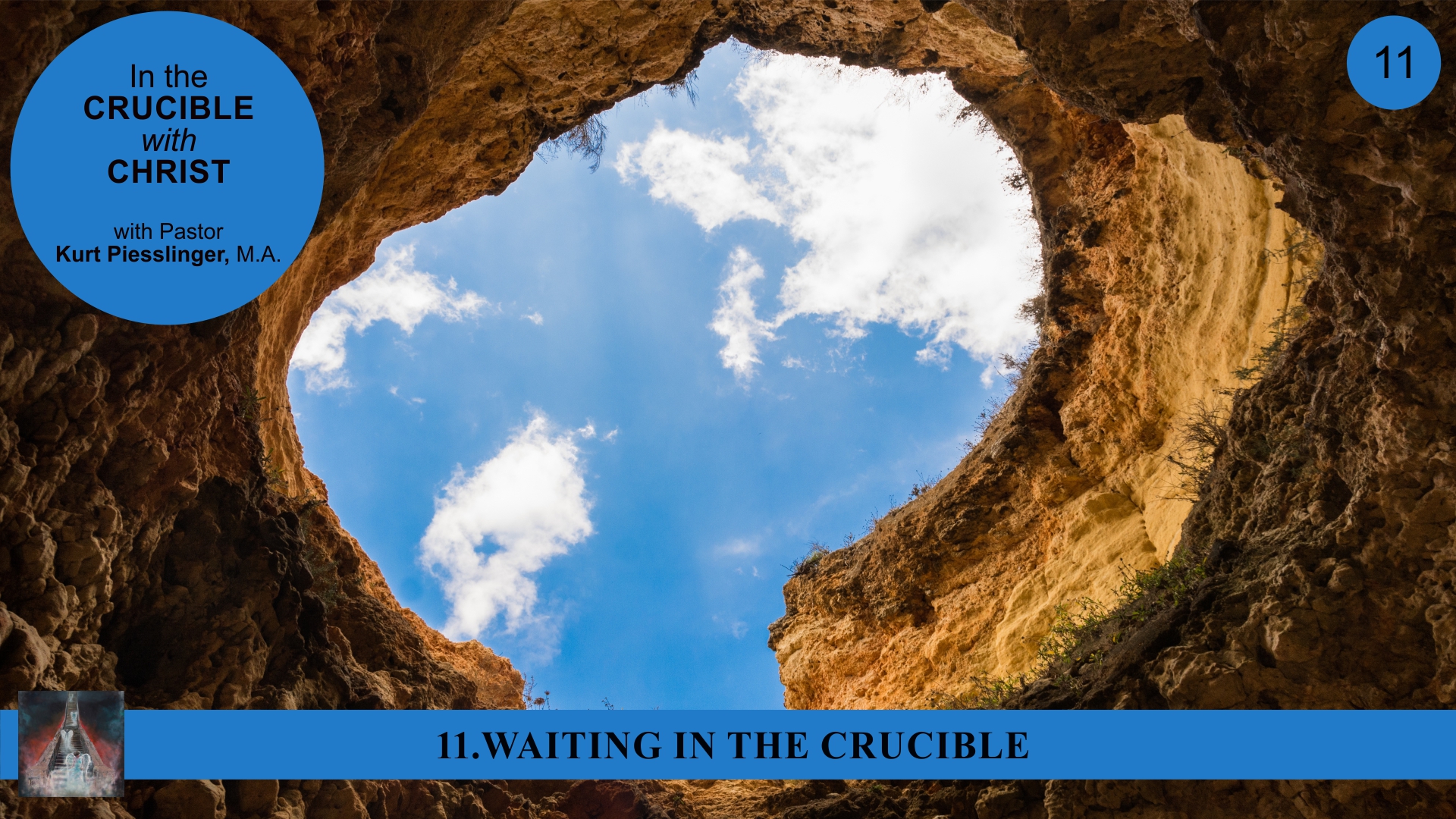 Information: Having to wait is not a pleasant job.
Memory Text: Galatians 5:22 – But the fruit of the Spirit is . . . longsuffering.

11.1 The God of patience
Impatience is easier to experience than patience.

11.2 In God`s time
God`s timetable is the best. Do we believe this?

11.3 David: an object lesson in waiting
David knew: Do not take anything that God has not given to you yet.

11.4 Elijah: the problem of rushing
If we are too quick in our decisions we will experience hard moments.

11.5 Learning to take delight in the Lord
Trust in God. Then you will get what you really need.

11.6 Summary
Waiting for God to intervene will be a blessing for you.

11.WAITING IN THE CRUCIBLE
Having to wait is not a pleasant job.